Dawn of Industrial Blueprint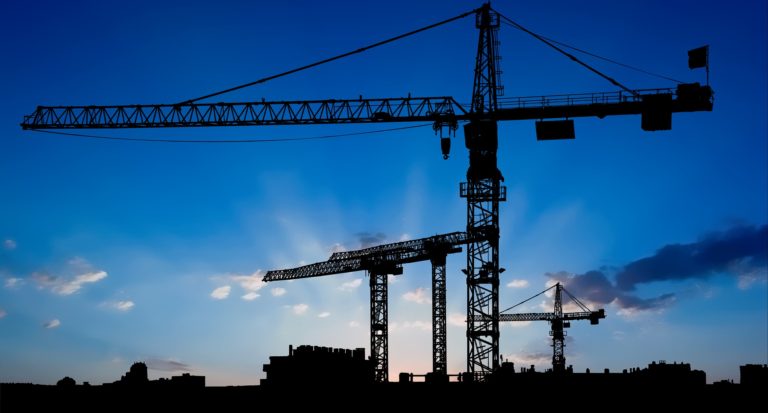 REFERRING to the letter "Get set for next industrial revolution" (The Star, Aug 7) by Professor Dr Mohd Ridzuan Nordin of Universiti Teknikal Malaysia Melaka (UTeM), I would like to offer some different arguments.
The Fourth Industrial Revolution (4IR) is a term to represent the phenomenal improvement in the industrial ecosystem which is happening now and will continue for a few decades.
It is a misconception to equate 4IR to Industry 4.0 as the latter refers to the name given to the national-level documented blueprint formulated by Germany. Equating 4IR to Industry 4.0 is like equating toothpaste to Colgate and instant noodles to Maggi Mee.
With the advent of 4IR, many fast-moving countries besides Germany have formulated their respective national-level blueprints with their own names, for example Made in China 2025 (China), Advanced Manufacturing Partnership (America), Industrial Value Chain (Japan), Manufacturing Innovation 3.0 (South Korea), Future of Manufacturing 2050 (UK), and Productivity 4.0 (Taiwan).
The immediate question before us is therefore:
What is the context of smart/intelligent manufacturing ecosystem?
The answer: Different national-level blueprints on 4IR provide their own proprietary contextual meanings, hence the impossibility of attaining consensus, at least for now, as a number of international large corporations have introduced their own perspectives and definitions. Furthermore, when different authors, particularly internationally renowned ones, drafted their viewpoints, and also used the words "manufacturing", "factory" and "production" interchangeably, the journey towards achieving consensus will be even harder.
However, I am glad to learn that China and Germany have established a government-to-government tie to jointly develop the standards required in smart/intelligent manufacturing ecosystem. A documentary on Industry 4.0 (Germany) specifically points out that, "Which country controls the standards, that country dominates the world…
"During the first and second industrial revolution, European countries controlled the standards but lost to America during the third industrial revolution. It is time for Germany to regain the control of standards in the 4th Industrial Revolution."
Likewise, in a documentary of Made in China 2025 (China), it was unequivocally spelt out that, "On smart/intelligent manufacturing, standards move first."
A vice president of CCID (a government agency under the Ministry of Industry and Information Technology of China) during a meeting in December 2015 told me that China was endeavouring towards establishing those standards with ISO and other international standardisation control bodies.
It appears to be a misalignment when we try to match a specific technology with 4IR. For instance, matching Internet of Things (IoT) with 4IR is inappropriate, despite IoT being one of the fundamentally significant technological components supporting a widespread deployment of 4IR. It is inappropriate because such positioning would subconsciously direct our cognition to a narrowly defined boundary of technological thinking.
Since 4IR is a phenomenal change in the industrial ecosystem, our cognition must rise above the technological elements. Moreover, IoT is not really an advanced and sophisticated technology; it is merely a hot technology now and I doubt if it can add a quantum leap to 4IR.
So how should we perceive 4IR practically?
To answer, I would like to cite the body of knowledge documented in Made in China 2025. I would categorise them into "hard" and "soft" portions. At its "hard" portion, the China Electronics Standardization Institute has published a number of standards on smart/intelligent manufacturing. Among others, one is the framework, and another is the maturity model. At its "soft" portion, the Ministry of Industry and Information Technology of China has established an industrial culture development centre to propel a "mechanic spirit", which denotes the spirit of dedication, devotion, detailedness and preciseness.
The world is now watching the competition between two camps, China-Germany and America-Japan, to take control of 4IR.
During the first and second industrial revolutions, Malaysia was still under British administration and we did not tap into the adequate opportunities for national competitive advantage. Now, 4IR is providing us the opportunity to do this.
I have learnt that Universiti Malaya (UM) and UTeM have been commissioned to develop the Malaysian 4IR blueprint.
An unverified source said the Malaysian version is inclined towards the UK's Future of Manufacturing 2050, of which I am not in favour.
While waiting for the UM and UTeM blueprint to be made public, we must deliberate on what 4IR or smart manufacturing means and tap into all the opportunities available to build a better Malaysia.
LIM TEIK HAN
Softegic Systems Management
Penang
Read more at https://www.thestar.com.my/opinion/letters/2017/08/24/dawn-of-industrial-blueprint/#LbsqPPtUT1C6QjEM.99